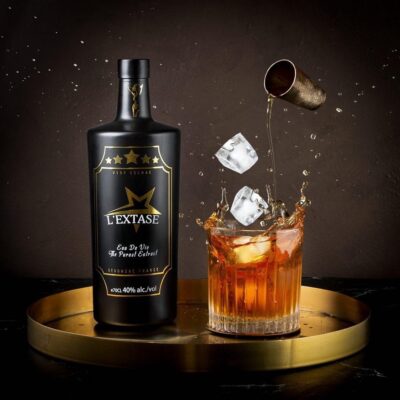 L'Extase Cognac V.S.O.P
£44.99
L'EXTASE VSOP Grande Champagne Cognac is a pure demonstration of complexity and finesse of a Grande Champagne Single Estate Cognac.
Colour: Amber
Nose: Floral nose of rose and honeysuckle at first. Then melted with hints of prune and vine peach finally coated with caramel and vanilla that characterizes the long ageing in old French oak casks.
Palate: A pleasant velvety texture and also a remarkable intensity which slowly disappears to reveal the surprising amplitude of old Grande Champagne Cognac distilled on lees.
Tasting suggestions: In a cocktail, on the rocks or simply neat (between 20 ° and 25 °)